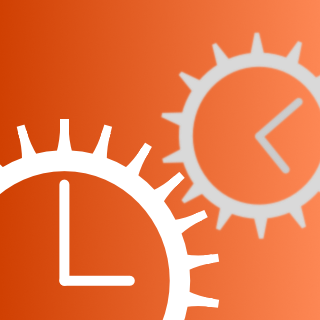 Dayspan
Dayspan is an app for your iPhone that provides features that are missing from other calendar apps. Easily see all of your upcoming events, and how long since/until the start or end, see an event's start and finish times in your current timezone or in the event's timezones, see your calendar graphically.
Dayspan uses the same data that's in your existing calendar app, so there's no need to import, export, or sync data; it's already there automatically.
See all your events at once
Dayspan displays your events, not a sequence of days. No scrolling past days that don't have any events, no flipping through months looking for upcoming events.
How long since/until?
Each event shows you how long since or until it starts and ends. For events that have started but not finished, the app graphically shows the event's percentage completion.
Using a toolbar button you can switch between showing intervals in years/months/days format and number of days format.
VIEW EVENTS IN MULTIPLE TIMEZONES
See your event times in both the event's timezone and your device's timezone, so you can see when your flight arrives in the arrival timezone (will I arrive at night? in the morning?) or your device's timezone (will I be able to call the office when I land or will it be outside of business hours?) via a toolbar button.
Categorize events with tags and colors
Each event is given a color, based on its title. You can customize the color of events, to make personal events (for example) one color, and important meetings a different color.
Create tags for events (such as "#Work" and "#Travel", and then display only the events that have that tag. Or look at all events, in chronological order.
You can then view all events, or only events that have a specified tag.
Timelines
See your events chronologically. Turn your iPhone sideways (or press the toolbar button on an iPad) and see a timeline with your events displayed as lines indicating their duration, so you can visually see overlapping events, days when you don't have anything scheduled, etc.